Block Booking of 10 hours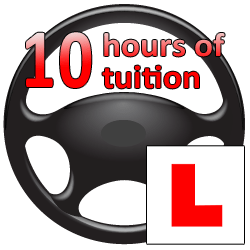 Purchase a block of 10 hours of driving tuition and save money. Depending on the distance to travel each lesson will be 1 hour or 2 hours. Please contact me direct for more details.
The LD System DVD and workbook can be purchased or loaned separately.
Book online with confidence
Either I or a member of our customer service team will contact you once you have booked and a full refund will be offered if I can not meet your specific requirements or start date. All online bookings are also protected by the LDC Customer Care Payment Protection Scheme.
Please note credit/debit card purchases are handled by Sage Pay, one of the most trusted and secure e-commerce providers in the UK. LDC do not store your card details. Alternatively, contact us on our free phone number 0800 400 777.